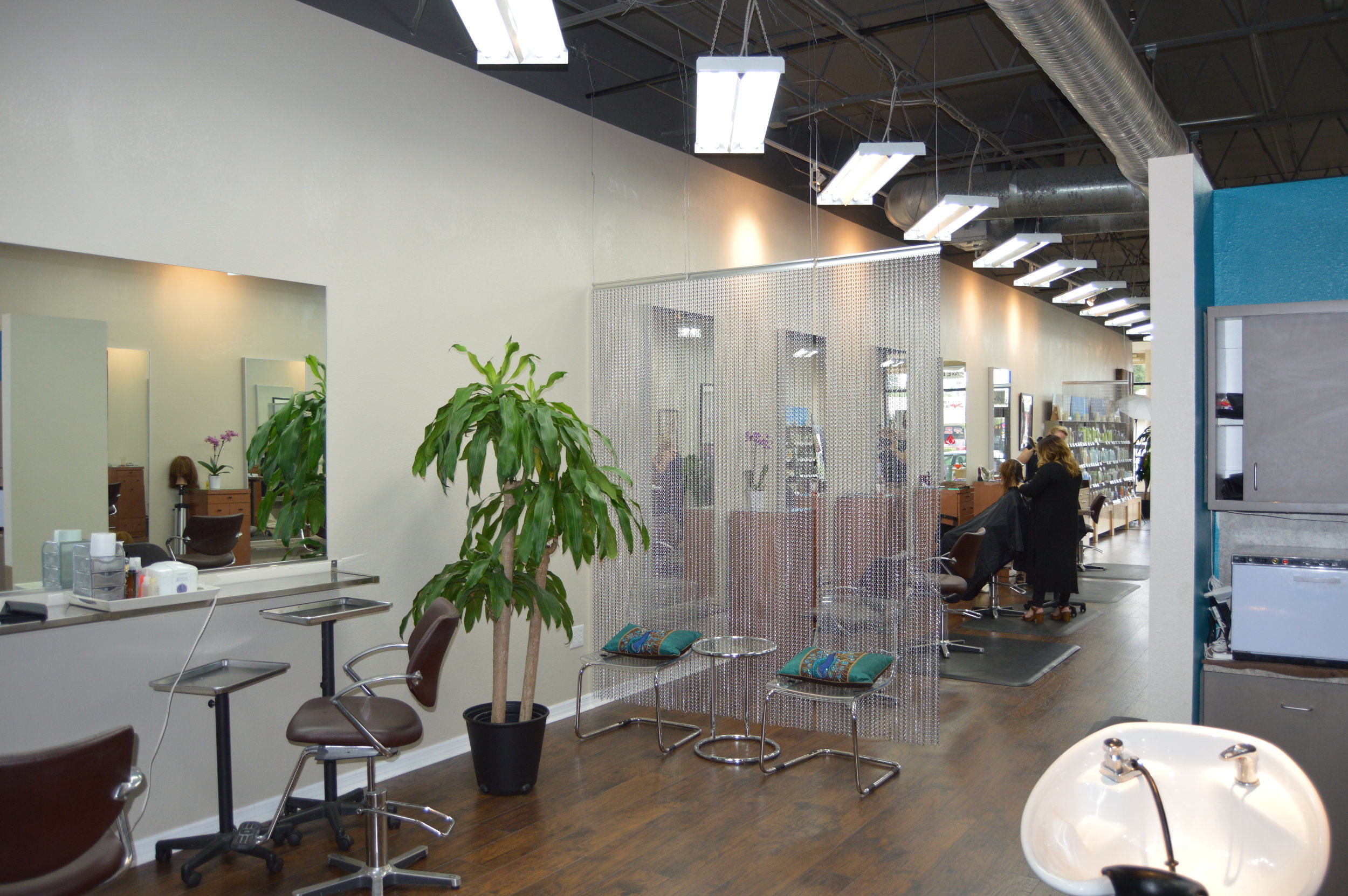 Jonathan Mosco
Growing up in the hair industry, Jonathan Mosco started working in his family's business when he was 13. Now armed with a degree in Hospitality Administration and a cosmetology license, Jonathan's expertise and talents have grown.
"Your decision to visit our Aveda salon is a choice that we deeply appreciate," he says. "We are constantly striving to deliver the best services, products and experience that we can."
Elsa Mosco
An accomplished stylist and owner of Rituals Aveda Salon, Elsa Mosco has dedicated herself to working with the Aveda brand and philosophy throughout her entire career. Elsa was the first stylist and salon owner to bring the Aveda brand to the Tampa Bay area in 1983. She has practiced with Horst, the founder of Aveda, and David Adams, Aveda's first director of hair color.
Very passionate about her work, Elsa always takes the time to listen to what her clients want, and helps them integrate their ideas and goals with what will work best for their hair, face structure, and lifestyle.
Meg Malloy
"an intellectual says a simple thing in a hard way. An artist says a hard thing in a simple way"- Charles Bukowski
Joining the Rituals team in 2017, Meg brought her passion for color and education. She loves working with her guests to customize a look just for them. She also loves educating her guests on products and tips for hair care at home.
She moved to St. Petersburg in 2016 from Tallahassee where she worked at the Aveda Institute for 8 years, teaching the Masters' Program, working behind the chair in the corporate salon and hosting advanced education classes. She has also worked with the Professional Beauty Association.
Outside the salon, her passion is spending time outdoors with her two sons and husband. They also love looking for ways to volunteer in the community.
"St.Pete is everything I've been looking for in a place for me and my family. I love the people and the sense of community that I have experienced from day one. And Rituals Salon has an amazing staff and it feels like family. I look forward to serving our guests."
Shana Wright
Shana has passion for the innovative, the bold and the beautiful aspects of hair coloring, cutting and styling, especially creating hair texture, vibrant colors, highlights, and fresh takes on classic styles.. She prides herself on keeping up with fashion forward trends, pairing her enthusiasm for fashion with education and product knowledge to address any of her clients' vision and concerns for their hair style. Shana is environmentally conscious and aligned with Aveda's mission.
Dennis Skeen
Dennis has been a salon professional for over 18 years. He started his career in Long Beach, California specializing in fashion color, hi-lighting, and cutting. After mastering his craft, Dennis decided it was time to open his own salon and create his own vision for a boutique salon experience where the clients could relax and know that they would always leave looking and feeling their best. Dennis then decided it was time to take his talents to the city of angels Los Angeles. He worked as a stylist in the Hollywood area working with clients that can't be named for purpose of anonymity. Dennis continues to work on his craft by taking advanced classes in both hair and cutting.